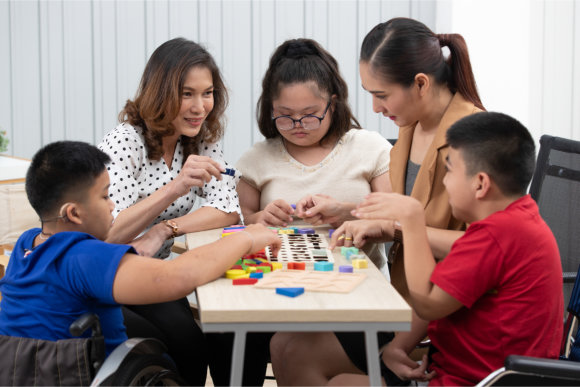 A lot of us may not know this but those who belong in the spectrum love to be treated no different than anyone. They would love to share and communicate normally. Although there are factors that hinder others inside the spectrum from effectively communicating, it can be helped with the guidance of a professional here at Camen Behavioral Services. We are a reliable provider of Behavioral Healthcare in Orlando, FL.
Children with behavioral disabilities can achieve a better quality of life when they get professional guidance in their early and developing years. Our professionals believe in scientific and evidence-based methods, such as the ABA Services in Kissimmee, FL.
We have an amazing team of Children Health Care Providers. The years of service made us well-known and trusted by many parents in the country. When passionate people work together, we can surely expect good outcomes.
Before providing the services that will fit your little ones, we provide Comprehensive Assessments to make sure that the services that we provide are perfect for their needs. This process will only improve the care that we provide.
To know more about the Autism Service in Casselberry, FL that we offer, please do not hesitate to reach out to our lines. We keep them open to accommodate your concerns.