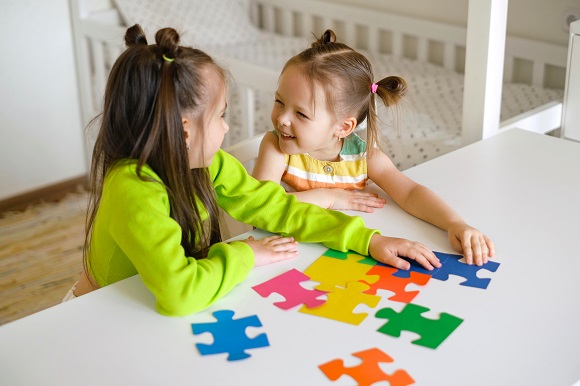 We all socialize throughout every stage of our lives. In many cases, socialization is a vital function that supplements our overall development and mental health.
As we provide ABA services in Kissimmee, FL, we witness how individuals with ASD can have a different experience when it comes to socializing. The process of making friends is not that different, but they may have several difficulties when interacting with others.
For one, people on the spectrum may have issues with communication. It can be hard to verbalize their thoughts and emotions. Apart from that, these communication challenges essentially affect how they develop their social skills.
Additionally, people with ASD often have difficulty reading and expressing social cues. They also face difficulties with focus and attention, and they often feel tense and anxious when in social situations. This only makes socialization even more difficult for them.
Poor socialization can severely affect the lives of those with ASD. Developing relationships with others can be challenging, and maintaining them can be just as difficult. With strong social integration and constant practice with the right people, successful socializing is never impossible.
But parents and health providers should also be patient. This is what our autism service in Casselberry, FL, essentially tries to do for those who go through this experience.
Here at Camen Behavioral Services, we are here to help your loved ones with ASD socialize. We provide behavioral healthcare in Orlando, FL, to help them live happy and fulfilling lives. Call us today to learn more about our services!