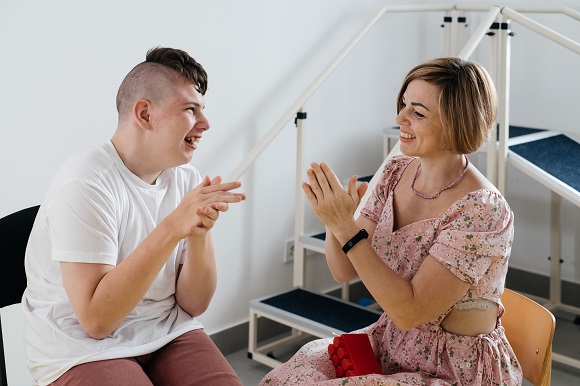 Children with autism often view the world through a unique lens that heightens even the faintest of tastes, smells, and sounds. Without an autism service in Casselberry, FL, day-to-day activities can be overwhelming for a child with ASD. In turn, this makes it more challenging for them to keep their focus when performing tasks at home or school.
As a leading provider of behavioral healthcare in Orlando, FL, we will share strategies to help your child with autism improve their concentration:
Leverage your child's interests.
Engage your child in activities that are interesting to them. Doing so is an effective and rewarding way to engage your child's ability to focus. When children enjoy what they are doing, they are able to focus more on the task at hand while developing their skills.
Teach your child how to make eye contact.
Learning how to make eye contact is an important skill that can facilitate the development of social skills. To encourage this positive behavior, break down the process into smaller steps. You can turn it into a game that your child can enjoy.
Engage in close-ended activities.
Close-ended activities are those that engage children in short activities with a clear goal. Engaging in close-ended activities daily will keep your child on task. It will also keep your child motivated and prevent them from losing interest when they know there is a target or goal in sight.
Camen Behavioral Services is a leading provider of ABA services in Kissimmee, FL. Driven by our mission to provide exceptional, personalized behavior analysis services, we offer several services that range from verbal behavior training to an RBT course. Reach out to us for inquiries about our services.