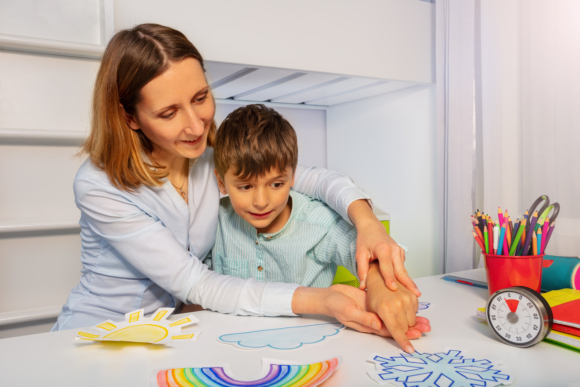 Autism spectrum disorder is a complex neurological and developmental disorder related to brain development. Children with ASD often face challenges with communication, learning, and behavior. As a parent of a child with ASD, the initial diagnosis can be overwhelming. Fortunately, an autism service in Casselberry, FL is available to support your child and your family.
As a trusted provider of ABA services in Kissimmee, FL, we will share the different ways you can support a child with ASD:
Learn more about ASD.
The more you know about autism spectrum disorder, the better equipped you will be to support your child. Knowing more about ASD and how it affects your child will also guide you in making decisions regarding their care. After comprehensive assessments, educate yourself about your child's treatment options, and don't hesitate to ask questions.
Become an expert on your child.
ASD affects children in different ways. Hence, it is crucial to observe and take note of your child's triggers and disruptive or challenging behaviors. This includes events or situations that can either be stressful or unenjoyable, as well as what elicits a positive response. This will make it easier to troubleshoot problems to reduce difficulties.
Accept your child's strengths and quirks.
Instead of focusing on how different your child is, celebrate their differences. Practicing acceptance and celebrating small successes will enable your child to experience a happy and fulfilling life.
Camen Behavioral Services is a leading expert in behavioral healthcare in Orlando, FL. To support children with ASD, we offer several programs designed to improve their lives through skills enhancement and behavioral strategies. Browse our site or contact us to find out more.