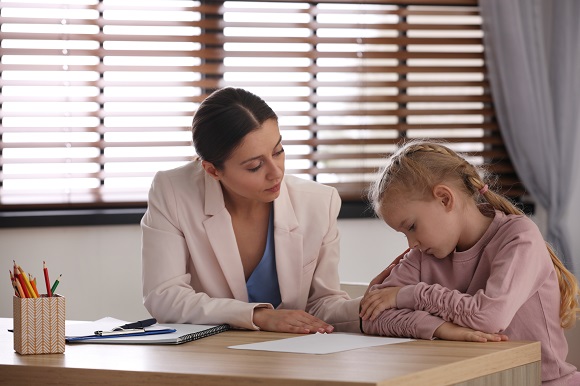 The medical and mental health Community has come a long way in creating and honing different treatments and intervention services for people with Autism Spectrum Disorder. Let us first define ADS, according to a study conducted by A. Anderson, on "Social Skills assessment of Children with Autism in free-play situations", Autism Spectrum Disorder is a group of neurodevelopmental conditions in which people struggle with social engagement and age-appropriate play and would often fail to build appropriate peer relationships for their developmental age.
The autism service in Waterford, FL, part of Camen Behavioral Services, offers scientifically proven techniques for children with Autism. One of our leading treatment plans is Cognitive Behavioral Therapy which includes an individualized program that targets specific symptoms and monitors your child's behavior.
Delving into Cognitive Behavioral Therapy has two major components. The first one aims to assist how to change the way a child views their situation, while the second part helps them react to these situations. This cognitive approach offers a variety of coping skills to children as well as parents in order for them to manage diverse situations better.
The well-trained Child healthcare providers of behavioral healthcare in Orlando, FL will work with your child in overcoming hurdles by untangling their thoughts, feelings, and behaviors and seeing how these three are connected with each other. We have comprehensive assessments to check your child's progress.
Through our ABA services in Kissimmee, FL, both children and parents have a better grasp of the experiences and symptoms of the child. Help your child receive the therapy he or she needs today.