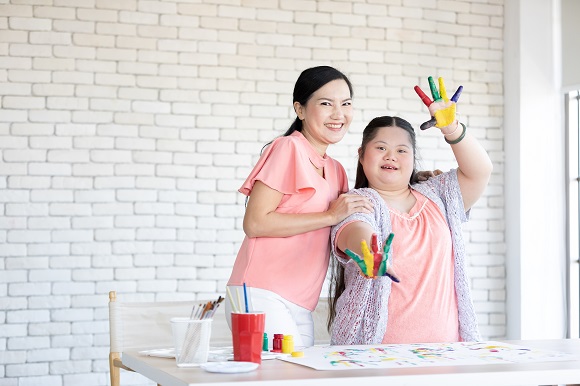 For some, holding a paintbrush or a crayon for the first time is a magical moment, because it fuels a person's imagination and opens worlds that are much more vibrant than what is normally seen. The impact of art on the brain includes enhancing brain functions by influencing brain wave patterns, and emotions, as well as increasing serotonin levels.
The autism service in Waterford, FL uses art therapy as a way to improve the physical and psychosocial well-being of children with Autism.
This creative process is facilitated by children health care providers and focuses on the objective of giving children a platform to naturally express themselves.
This self-expression creates positive behavior among kids, like learning to resolve conflicts, building interpersonal skills, stress management, increasing self-awareness, and developing confidence.
Through Art therapy and combining our ABA services in Kissimmee, children with autism are provided a simple yet effective way to develop different skills and have a better understanding of the world while also having fun.
It is a well-known fact that children with autism often struggle to adjust to change, and would thrive in routines and familiar environments which is why the mental health team of Camen Behavioral Services works closely with every child and tailors an individualized program that will adjust to their specific needs at their own pace.
The therapists in behavioral healthcare in Orlando, FL work with different individuals who are struggling with mental health issues and have trouble finding the right emotional support. Connect today for a free art therapy consultation.